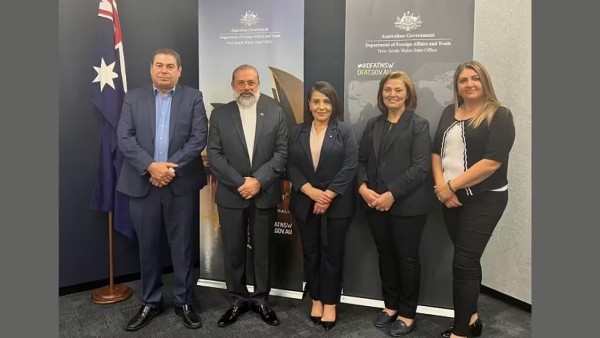 Assyrian/Syriac representatives at the meeting with the department of foreign affairs and internal ‎affairs regarding Australian government aid to earthquake victims Credit: Carmen Lazar.jpg
Ishtartv.com – SBS
Published 4 March 2023
By Ninos Emmauel
The Australian Government has committed $18 million in humanitarian assistance for those affected by the earthquakes in Turkiye and North-west Syria.
Representatives from the Assyrian and Syriac communities in Sydney were invited by the Australian Department of Foreign Affairs and Department of Home Affairs to discuss ways to assist those impacted by the recent earthquake.
The earthquake affected many Syriac orthodox living in Southern Turkiye and northern Syria.
Carmen Lazar, the manager of the Assyrian Resource Center, attended the meeting on behalf of the Assyrian Australian Association.
Mrs. Lazar reported that the representatives from both departments were receptive to their requests and discussions on how to effectively aid the Assyrian and Syriac people affected by the earthquake.
To assist the Australian government in distributing aid more effectively to those who need it most, Mrs Lazar and the representatives are working together to compile a list of people in affected areas.
Mrs Lazar also mentioned that further meetings would be arranged with relevant departments to discuss this matter in greater detail.