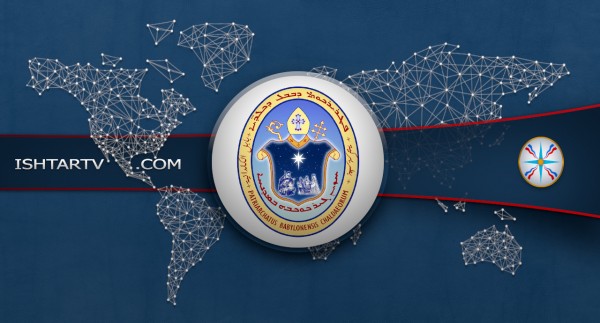 ishtartv.com - saint- adday/
Since the beginning of the demonstrations on 1 October 2019, our Churches have been praying for the recovery and stability of our country and we are following the protests planned to launch on this coming Friday, the 25th of this month. Therefore, we appeal to the conscience of Iraqi Officials, who are in charge, to listen seriously to their people, who are complaining of the current miserable situation, the deterioration of services, and the spread of corruption, leading to such crisis.
This is the first time for the Iraqi people, since 2003, to express their peacefulness away from politicization, breaking sectarian barriers and emphasizing their Iraqi national identity, as if they are pilgrimaging to the "one homeland"
We stand in solidarity with our people, sensing their pain, realizing their aspiration for a better future, and calling on everyone, at the same time, to exercise "self-control" in terms of adopting a peaceful and civilized way in their demonstrations, respecting public properties and avoiding any abuse that may complicate the situation and deviate it from its' national pathway. We also urge the security forces to respect the rights of protesters and to avoid methods of violence.
It is time to address the accumulated problems in a responsible way, through serious dialogue, concrete steps, and also to look for efficient and specialized people who are known for their transparency and patriotism to manage the affairs of Iraq.
Lord of Peace, Give our Country Your Peace