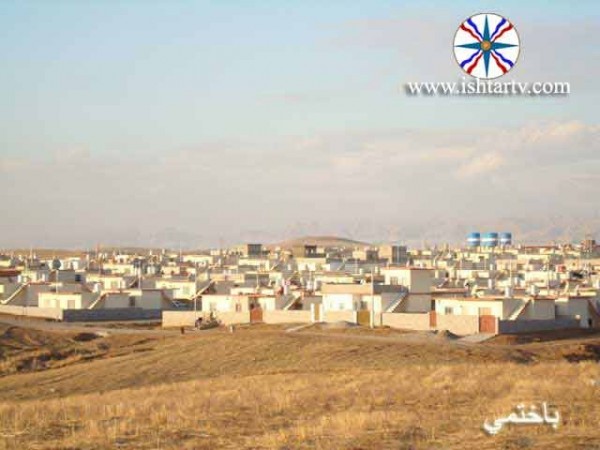 The village was inhabited for the first time in April 1958 by people coming from different villages. The village had a population of 648 people. In 1959 the villagers voluntarily built the first primary school. The school was rented to the Directorate of Knowledges in the Province of Mosul which furnished the school. In 1960-1961, the school was officially founded in. It started with just three classes which increased later on to six classes. It gradually became the only school in the area and was attended by students from the neighbouring villages. In the beginning of the 70s of the last century an intermediate school was built carrying the name Bakhetme Intermediate School. This was followed by a health care centre was. The village began to develop in various aspects. Then the villagers built three churches, Mar Daniel, Ave Mary's Church and a small church was built on the ruins of Mar Daniel's Monastery to the north west of the city.
The village was subject to displacement during the notorious Anfal Campaign launched by the last regime. It was destroyed in 1987 and almost all its inhabitants were moved to the Mansouriya Complex in the District of Sumeil.
Bakhetme was covered by the reconstruction campaign launched by Mr. Sarkis Aghajan. On his instructions, the Higher Committee for Christian Affairs HCCA in Duhok built 152 new houses and a new church in addition to renovating the old one. The committee also built a health centre, a school, and a community hall. The village was provided with access roads and linked to the national grid. It was also provided with a power supply generator. The committee also carried out three water supply projects. Through these achievements, Mr. Aghajan restored the village back to its former state.