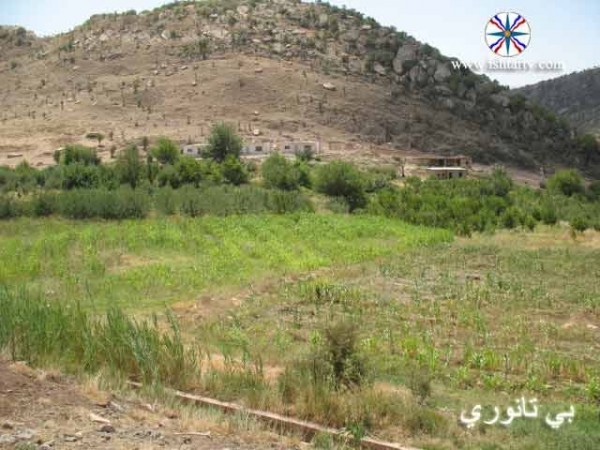 This is one of the Christian villages of Barwari Bala. It used to have a population of (25) people according to the 1957 general census. About 15 families dwelt in the village in five houses beside (15) Jewish families who later immigrated to Israel in 1949.
The village was destroyed in 1978 as part of the government plan to construct compulsory residential complexes with an aim to evacuate the border strip. There were (20) families in the village at that time. There is an old castle in the village in addition to a Jewish temple.
On instructions from Sargkis Aghajan, the Higher Committee for Christian Affairs (HCCA) built four new houses for the village inhabitants.