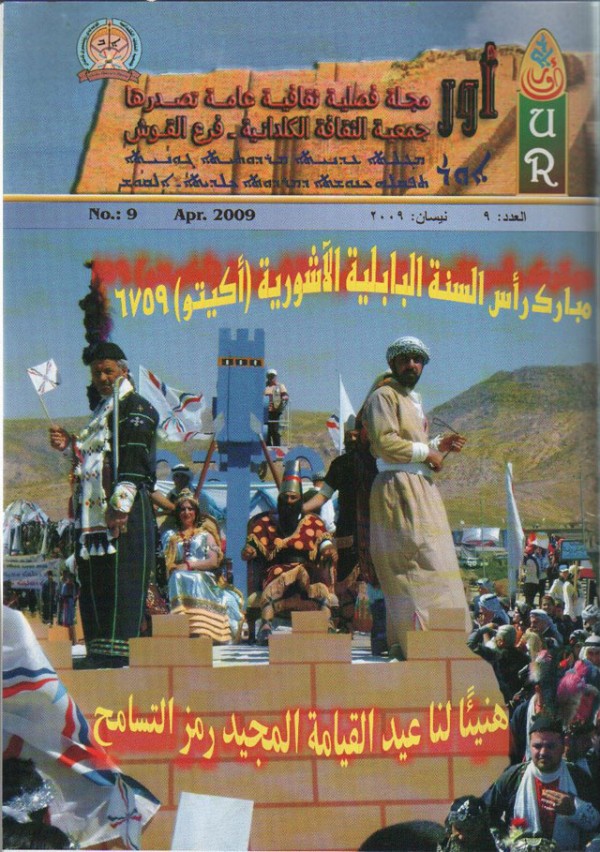 It is a quarterly issued by the Chaldean Culture Committee/ Elqosh Branch. The name of the journal is derived from the ancient Iraqi city of Ur , the birthplace of the biblical Abraham.
The connoisseur: Mr Jamal Jarjis Lasso
Editorial Staff: Ghazwan Rezqallah, Matti Yonan, and Karam Kamel Goria.
Printing: Ammar Amir Abd.
Design and technical production: Rabi'a Butrus Koza.
Language: Syriac and Arabic.
Objectives: cultural, social, religious and historical.
Finacial support: the magazine is supported by Mr. Sarkis Aghajan through the head office of the Chaldean Culture Society in Ankawa.