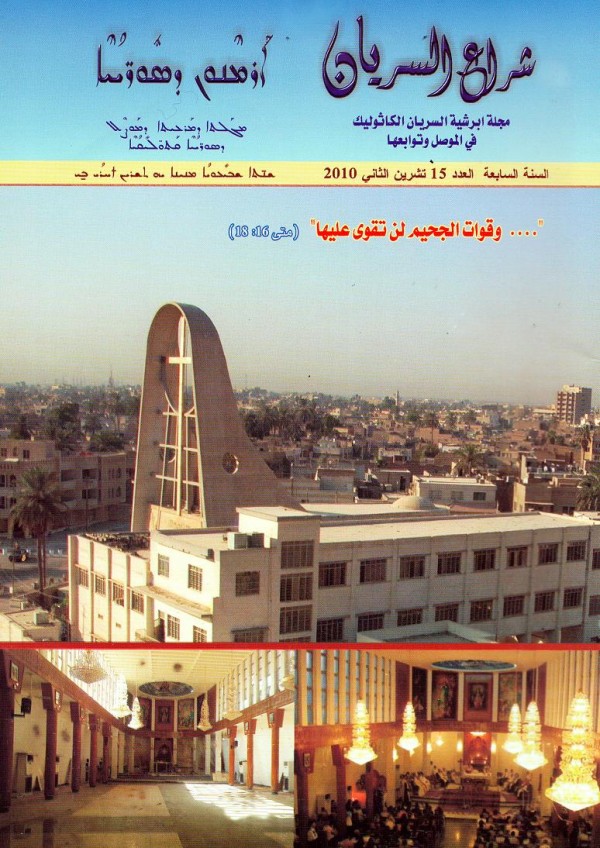 It is a religious, cultural and social quarerly issued by the Syriac Catholic
Diocese of Mosul .
The connoisseur of the journal is Bishop Mar Bacelleus Jarjis al-Qas Musa.
Editor in chief: Fr. Luis Qassab
The first No. of the quarterly was issued in 2004 and the first issues were published through support from the diocese, but as of 2006 it has been in circulation through support from Mr. Sarkis Aghajan.
The editing secretary is Talal Wade'a
Mobile Phone: 0770 189 2556
Electronic mail: talalachim@yahoo.com