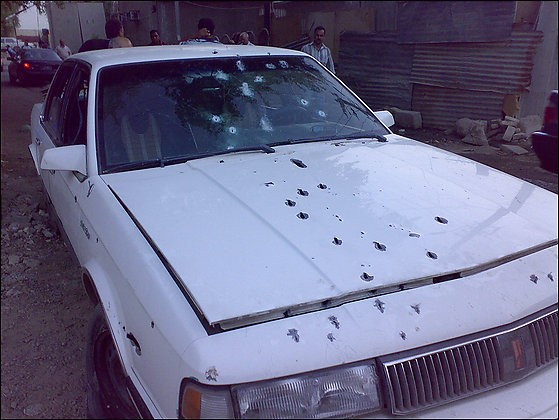 By Nahro Farid
|
Ishtartv.com





Mosul

- A number of gunmen shot and killed a Christian couple as they were walking towards their car on Tuesday night in the restive city of Mosul.

Adnan Elia, 34 an owner of a jewelry shop, and his wife Raghad, 25 were walking to their car in the Tammuz 17 neighborhood as assailants shot the two who died instantly on the scene. Their two children were hurt but are still alive.

On Wednesday morning, the scene was sealed by security forces and the bodies were taken to the forensic department.
The incident comes as the chief of police of the Nineveh province told journalist this week that his department has received information on a plot against the Christian minority in Mosul during the upcoming Christmas and New Year holidays.


This follows the anti-Christian owned business riots in the northern region of Kurdistan last week, where rioters burned down a number of liquor stores, salons, hotels and parlous.

Mosul's Christian community has faced many attacks since 2003 which has led to the dwindling of their population from 120,000 prior to the Iraq war to 5,000, according to Church officials.