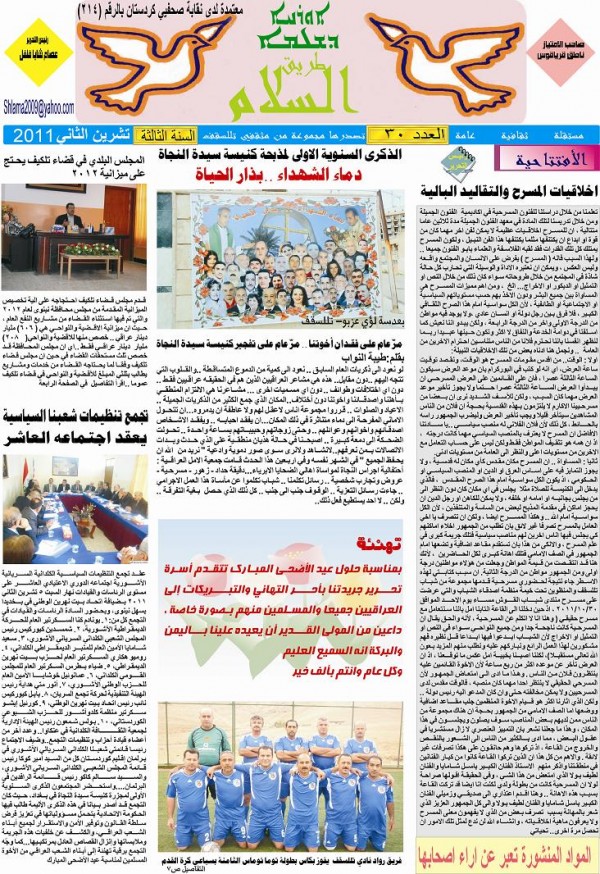 It is a monthly Cultural and social magazine is issued in Arabic. It is published in the town of Telesqef which belongs to the District of Telkef. The probationary issue was published in April 2009. The magazine is accredited by the Kurdistan Journalists' Syndicate under No. 214.
Editorial board:
Connoisseur: Natiq Quryaqus Faranci
Editor in Chier: Isam Shaba Felfel
Vice Editor: Loay Aziz Jubrael
Editing Manager: Jameel Francis Zora
Editing Secretary: Khulood Fareed Hurmez
Financial Support: the magazine is supported by Mr. Sarkis Aghajan.
Electronic Address; shlama2009@yahoo.com
Tel: connoisseur (0770 168 1610) - Editor in Chief ( 0770 4396226).