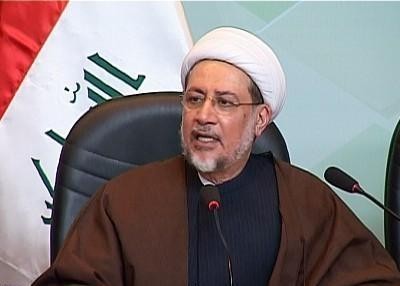 Sheikh Khalid al-Attiyah , The head of the State of Law block
Ishtar TV | By Nahro Farid


BAGHDAD

- The representatives of the most influential Arab parties in the Iraqi Parliament came out this week in support of Assyrians and other minorities' call for self-government in the Nineveh Plains.

The United Chaldean Syriac Assyrian political organization that includes all Christian parties in Iraq called this week for self-rule in the Nineveh Plains as a means of curbing Christian immigration out of Iraq.


After meeting with Assyrian political parties,
Sheikh Khaled al-Attiya, the head of the ruling State of Law block in the parliament stated it is the legitimate and constitutional right for Assyrians to have some kind of self-rule with the Yezidis and Shabaks in the Nineveh Plains.

Attiya noted that the development of a province will lead to "prosperity and development of the region which has suffered from marginalization and neglect since 2003."

Attiya went on to say

the development of Nineveh Plains government does not affect the unity of Iraq, but would "increase the confidence of the native Iraqi people to stay in the land of their country and not to think about migration to the diaspora

."

The State of Law block currently holds 89 of 325 seats in the parliament.


Another Assyrian delegation led by Khalis Isho and Yonadam Kanna met with Noori Al-Maliki's Islamic Dawa Party on Wednesday.


The leadership of the Dawa Party echoed Attiya and supported the notion of self-rule in the Nineveh Plains.
Walid al-Hilli, one of the leaders of the
Party stated the Nineveh Plains project is a "legitimate one because it gives real guarantee for Assyrians and other minorities to hold on to their land and stay in Iraq."



On Thursday, Isho met with the Sadrist block who were also in favor of self-rule highlighting the fact that Christians are the original Iraqis and should be encouraged to remain in Iraq.

The Sadrist block currently has 39 seats while the Assyrian parties comprise 5 of the 325 seats in the Iraqi parliament.
Islamic Dawa delegation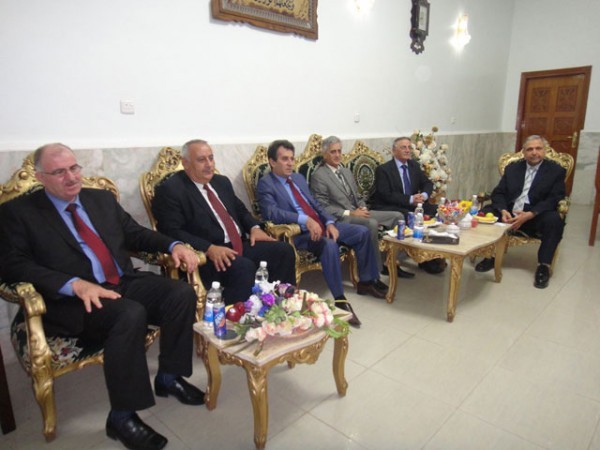 Kanna, Isho among others in the Dawa meeting.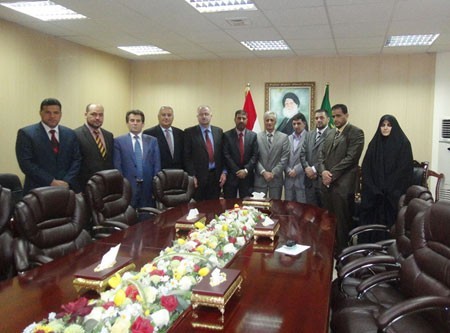 Isho with the Sadrist delegation