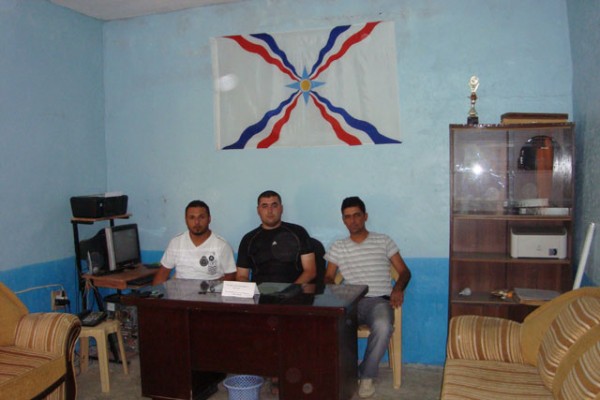 The Khoyadha Sports Club was established in the Sub-District of Alqosh on September 18, 2007 with the support of Sarkis Aghajan.
Its players come from the villages of Alqosh as well as Ainbeqre, Karajok, Garmawa and Dashqutan.
The Club has a governing body of three members:
- Ogen D. Talia, head of the club
- Adnan S. Dawood, secretary
- James B. Moshe, accountant

It has two professional teams; men's football and men's volleyball and two youth teams of the same sports.
The club has participated in the following competitions:
- The Popular Council's Championship for men, 2008
- Rabi Sarkis Aghajan's second Football Tournament, 2009
- The first Sports Festival held in Alqosh in 2010.