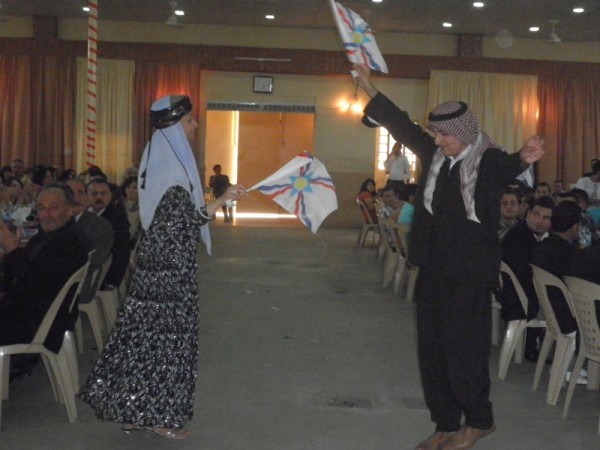 Ishtar TV | By Nahro Farid
Telesqopa - The CSA Student and Youth Center held a graduation ceremony for the class of 2012 this week in Telesqopa's Eternity Hall.
The ceremony has attended by CSA Popular Council's secretary general Fahmi Yousif, his assistant Shamasdin Gorgis. 1,200 students, parents, and professors attended as well as the Assyrian Member of Parliament Louis Karo.
The opening speech was read by Professor Astivo Jamil who congratulated the students and thanked the Center for the organization of the ceremony.
The center's leader Newzad Khosaba thanked everyone who showed up and wished a successful future to the graduates.
In all, 130 Assyrians from the Nineveh Plains were recognized for graduating from various universities and institutes.
The CSA Student and Youth Center was established and funded by the help of Sarkis Aghajan. The center has branches in Baghdeda, Bartella, Alqosh, Telesqopa, Karamles, and Bashiqa.